Air Jordan Jordan 4 Retro
auction live in
Get the app here
UPCOMING AUCTIONS
Yeezy Foam RNNR
Nike Nike Air Max 1
New Balance 550
About laced
Laced is the best way to get sneakers below retail
AMAZING WINS
RECENT GIVEAWAYS
HOW IT WORKS
BID IN AUCTIONS
WIN AT LOW COST
GET REWARDS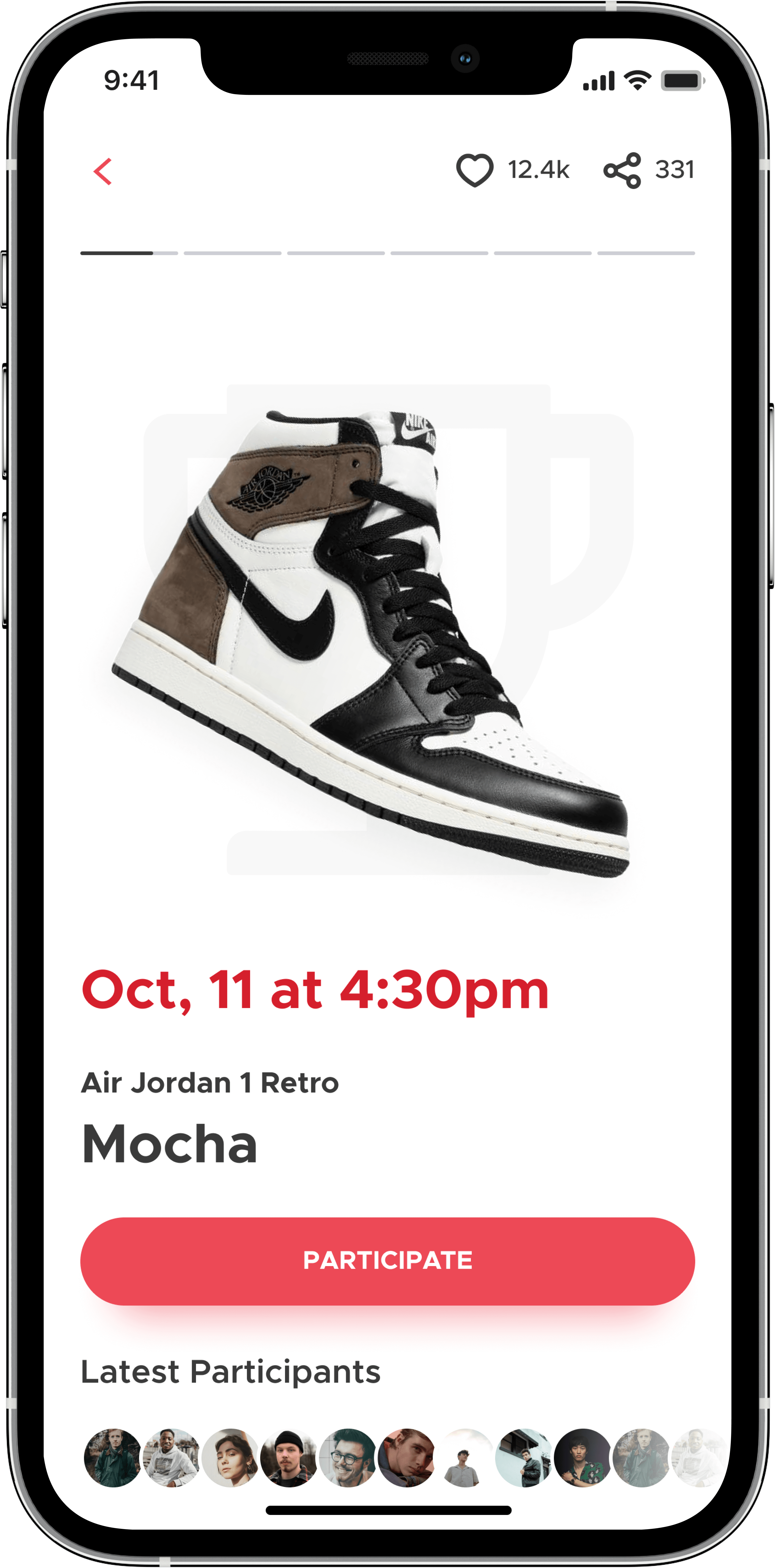 SAVE WITH BID PACKS
01

BID IN AUCTIONS

To play in a LACED auction you will first need to purchase a bid pack. The auction opens at the time displayed under each sneaker. Once the auction opens you will be able to bid. Each bid raises the price by $0.01. The auction clock restarts every time a bid is placed (auction timers can be anywhere between 5-10 seconds). If no new bids are placed before the clock runs out, the last bidder wins. Get free bids by refering friends and by following @laced.app for promo codes.
02

WIN AT LOW COST

When you win the auction, you only pay the final winning price and the bids used in the auction are returned to you. These same bids can be used in future auctions to win again, making your wins on LACED even better each time. Also to ensure you only pay the winning price, shipping is on us!
03

GET REWARDS

Everyone wins on LACED! Get access to our merch and sneaker giveaways. We want this experience to be the best, even if you do not win the auction you still get awesome rewards just for playing. Every bid purchased has a reward value that is redeemable once the bids are used.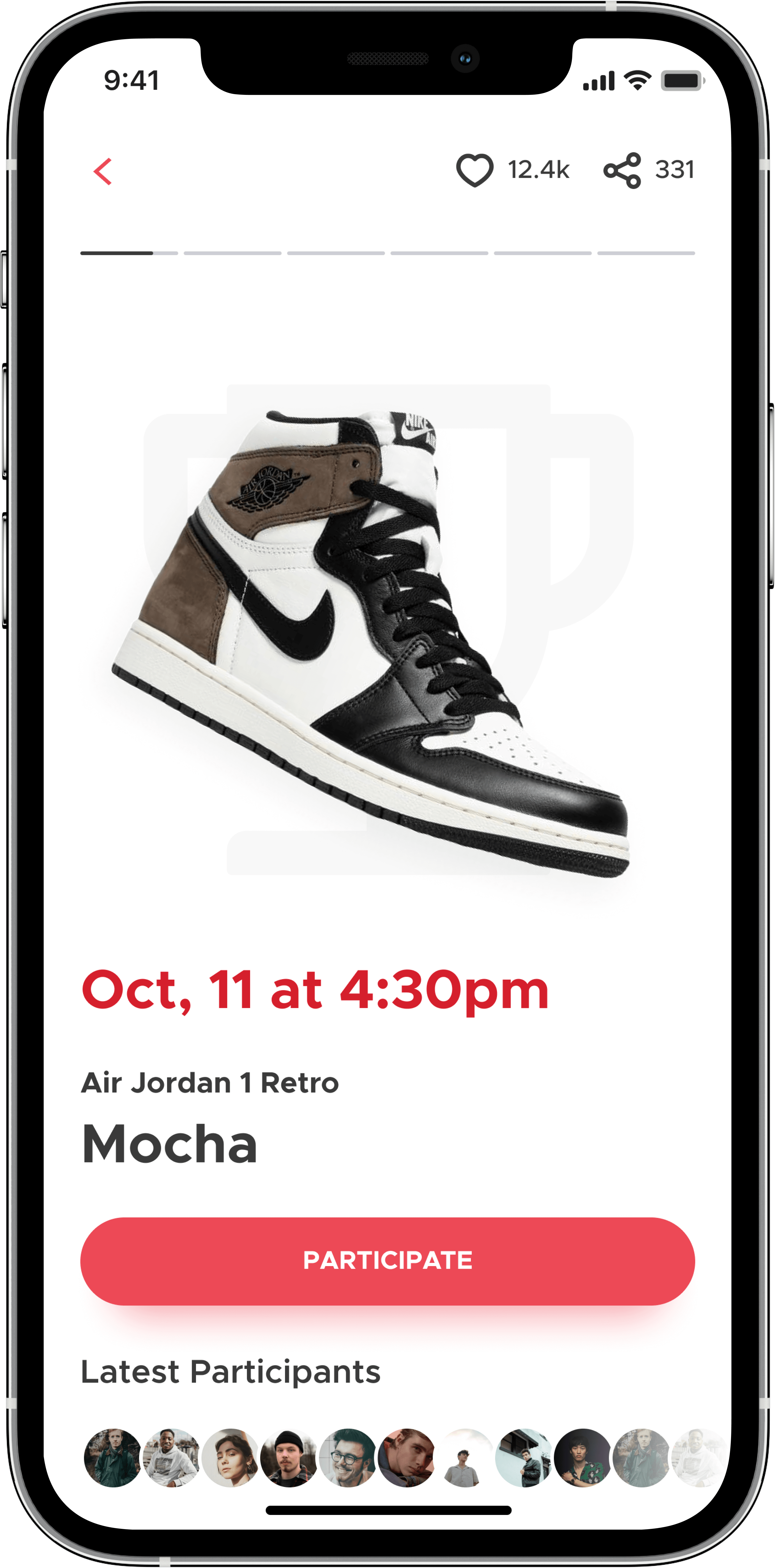 04

SAVE WITH BID PACKS

LACED is able to give you amazing deals because we offer Bid Packs. Bid Packs allow us to lower the price of the auctions to make the experience even better. Bids are need to participate in the auctions and are currently .50 to .75 cents each depending on the bid pack purchased. Try out subcriptions for even greater discounts!
REVIEWS
Best sneaker market so far!
This app is actually amazing, the team behind this had an idea and I sure think it's top notch! This is a brilliant way to have a fair way for all sneaker enthusiasts to have an equal opportunity in getting a pair of sick kicks for an unbeatable price considering they're all dead stock. This app is a game changer, don't take my word for it check it out for yourself! Keep it up!
LEGIT!
I found this app a few months ago and bought some bids but wasn't able to win. I tried again this past month and won 2 shoes each for under a dollar. I can't wait to get back to the app and recommend it to anyone.
Legit and amazing app, GREAT experience
Was skeptical, like everyone at first. First auction, won a pair of mars landing for less than $1! Plus it was delivered in 3 days. Was contacted within minutes of winning to make sure they had the right address to ship and they were completely DEADSTOCK as promised. Even better experience than expected. This app is legit and I can't wait for more auctions in the future. You're missing out on the cheapest way to get fire sneakers if you haven't tried it yet!
Awesome App
Love the layout and fluency of the app. Hoping to secure a second win soon 🙏
I won‼️‼️‼️
I legit just placed this my first bids on the app an I won!! Let's go!!! Definitely recommend this app!! 💯💯💯💯💯💯💯💯💯💯💯💯💯💯💯
Grails for great prices. Legit
Just like any auctions you have a chance to win something for a great price. In this instance grails shoes like YEEZY's,Nike Off whites, Jordan's. First you gotta buy a bid pack they have 3 tiers. $15 you get 20 bids $30 you get 50 bids and the one with the best value is $50 and you get 100 bids. Each time you use a bid it brings the price of the shoes 1 cent and resets the timer back to 6 seconds. You can actually get heat from 5-25$ depends on it's hyped. And they always have giveaways and if you tell your friends about the app they give you a code for free bids.
Best app hands down!!!
This app is great! The give you a real chance at getting limited sneakers. Buying bids is th way they make there money. This is not a scam if you are smart you will understand how it works, it makes perfect sense. I'm hooked on Laced and I can't wait to see them take over the sneaker market.
Best app ever
I love this app!!! I will recommend this app to everyone
Won on my first ever try!!
Won on my first try, cool app and it's a real shot to win sneakers for the low!! One some retro ones
FAQ
Are the shoes authentic?
100% Authentic and deadstock.
Can I get more bids while playing?
Yes, use the coin icon on the bottom center menu bar to get more bids while you're in the auction.
Do I have to pay for the app?
No, it's free to explore and you can even watch auctions before you decide to participate.
Do I have to use all my bids?
No, you are free to use them in any auction you choose.
Do you have different sizes?
Yes, we currently offer a variety of sizes and models that appear daily. Sometimes sizes are displayed in a range for ex: 7-12. This means when you win, we ship the size in your profile if it is within the range given. If your size is not within the range you will receive the closest size available.
How does it work?
To play in the auction you have to buy bids (bid packs). If you bid and the timer expires you win!
Can I get free bids?
Yes, use the in-app share feature to give and get free bids to everyone you reffer. The bids will appear when your friend makes there first purchase. We also give out promo codes for free bid on our IG page @Laced.app
How does the timer work?
The clock can start anywhere between 5-10 seconds every second has to last a full second. If you experience timer issues make sure you have a good internet connection. WiFi is highly recommended for the best auction experience.
How much are bids?
Bid packages are currently 15$/20 bids, 30$/50 bids, 50$/100 bids. We now have subscriptions with even bigger discounts for bids.
How much is shipping?
Shipping is on us! We want you to enjoy your win. Shipping is usually 1-3 days priority, this is the same for rewards.
Is LACED legit?
Yes we are, LACED is a chance at winning rare and limited sneakers. In order to be in the App Store we are reviewed and approved by Apple and Google along with good business ethics and guidelines to follow.
Is there a winning limit?
Yes, you can only win twice within a 30-day window. If you do win twice within 30 days, the app will notify you when you are able to play again. Only one account per user is allowed, no exceptions and no refunds if the policy is broken. To view the official rules, please go to the bottom of this page and click "RULES AND TERMS" or in the LACED app, Setting > Terms of use.
Who am I playing against?
Laced is a Peer vs Peer auction platform, you are bidding against other users just like yourself. Try playing against your friends side by side!
What is a subscription bid package?
Subscription bid packs are another way for us to offer greater discounts when buying bids. Subscriptions are billed monthly (every 28 days) and can be canceled anytime. If you run out of bids you can always buy more with the bid icon.
What's the Wallet for?
The LACED Wallet is one place to manage all your transactions. Flip payouts and bid purchase can be completed with your Wallet.
How do I flip sneakers with LACED?
The Flip feature will unlock after your third win. Flipping on LACED is fun and easy. Just accept the offer, schedule your own auction, and receive a payout!